No wait, I'm not ready yet.
This is really the first holiday Shan and I have taken together as educators. This was the big bonus for taking my EA course and getting a job in the school division. So that our family could be together at Christmas, Spring Break, Summer Holidays. Somehow it all makes sense. During the school year our kids are at day care more than they are at home. Having these holidays together really soften the blow of that reality and over the past couple weeks we have really taken advantage of just being together.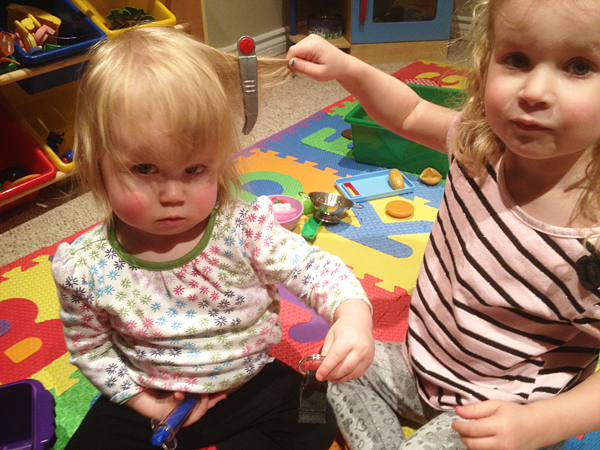 Christmas Eve we went to Nolan's for our yearly visit with the girls. I don't realize how much the girls have changed sometimes until Christmas Eve at the Nolan's comes around. Last year we had a baby who wasn't even walking. This year they are both running around bouncing off the furniture and serving fresh fruit to everyone. That night when we got home we went back outside to spread our sparkly reindeer food from Kathy across the street. She hands it out to all the kids on the street so it was cool to everyone outside spreading it on their lawn. Lexi loved that. Then we set up some cookies and milk, read "The Night Before Christmas" and off to bed.
Christmas morning Lexi was pumped when she saw that Santa had placed a new bike for her under the tree.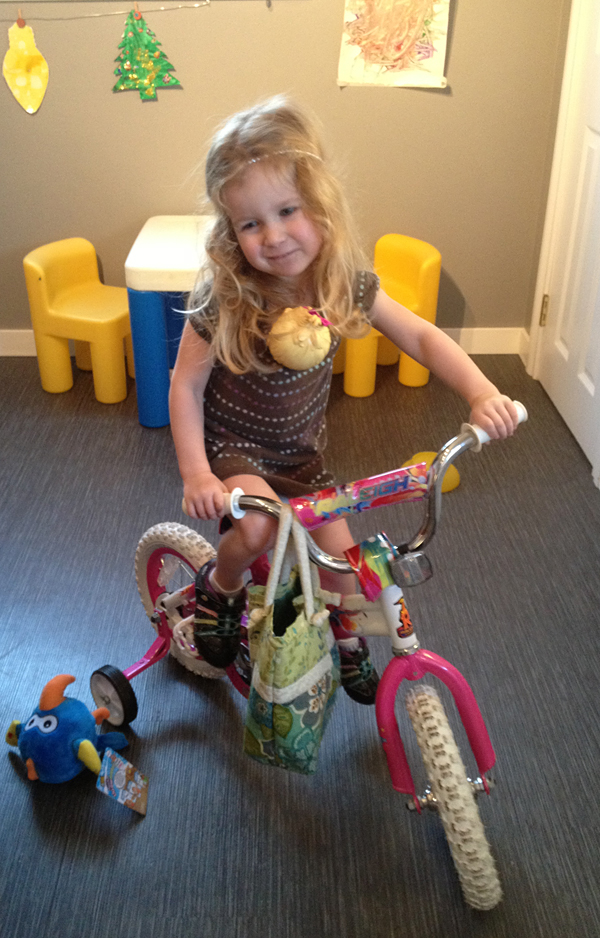 JD and Linda came in Christmas day to spend the night so we had a great visit with them. We saw all the Granny's and Papa's and even had breakfast with Nolan on Boxing Day. It was great to see everyone and to see the girls with everyone. We got some crazy news this year just after Christmas about a close friends Mom who passed on Christmas day. It really put things into perspective for me and I made sure that I gave out big hugs and pulled my people in close when saying goodbye. The funeral was beautiful tribute to a beautiful person and I am so sorry for their loss. The strength they found in each other over Christmas was truly admirable.
On the 29th Joel and Jen graciously offered up their place for our annual Christmas get together. Usually we do the restaurant thing but it was a bit late to get reservations this year so big thanks to Joel and Jen for hosting a potluck on such short notice. It was great to get out and see everyone. Nice to skate a couple times with Drew while he was here as well.
Speaking about skating Lexi has been working hard on her skills. There is this amazing little rink at Southdale just for learning to skate. It eliminates all the negative stuff that comes with learning that tends to sometimes discourage kids from learning. Things like frozen feet and testicles. It's awesome and I have been taking Lexi as much as possible. Hopefully she remains interested and we can get out more and more this winter. I was really surprised how naturally she took to it. She was getting up all on her own the first time. So proud of her.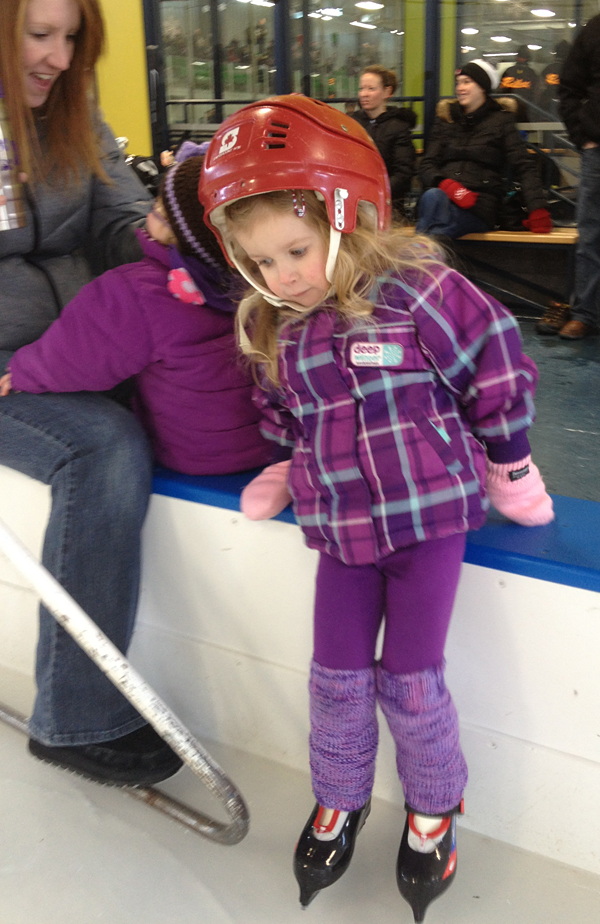 New Years Eve Shan and I cancelled our "plans" and just had a nice quiet night. We fell asleep on the couch watching "Pawn Stars" in our PJ's and it was perfect.
My New Years Resolution this year is "to be more flexible". Take that any way you want.
That being said I made another little observation at a little social gathering this Holiday Season that might influence someone else's New Years Resolution…
Before the guitar came out!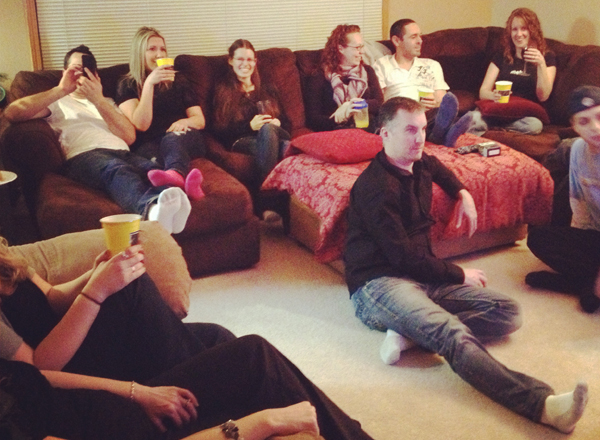 After the guitar came out!