The #metoo movement is in full force and it's really got me thinking. So much in fact that I feel the need to voice my opinion. It's just the view of a "life broke", "privileged, white male" so do with it what you will.
In 1991 a band who called themselves the Crash Test Dummies (from Winnipeg, Manitoba) released the single "Superman's Song" and I think it helps define all men in the midst of #Metoo.
"Superman's Song"
Tarzan wasn't a ladies' man
He'd just come along and scoop 'em up under his arm like that
Quick as a cat in the jungle…
Harvey Weinstein is Tarzan and Hollywood is his jungle.
Women are initially attracted to his power and the security he can provide in an otherwise very unstable environment. They come to Hollywood and seek him out for what he can provide. So much in fact that they may be willing to endure certain conditions otherwise unfavorable under normal circumstances to benefit and thrive under his rule. He wears nothing but a loin cloth to meetings but he's also the key for survival. Weinstein knows he is king and feels like he can do what he wants no matter how unconventional or abusive. Women are lured back to hotel rooms like Jane on a vine for what might seem like their own good.
In the end these women are able to regain their own sense of security and self worth and see him for the animal he really is.
But Clark Kent, now there was a real gent
He would not be caught sittin' around in no junglescape
dumb as an ape doing nothing…
Clark Kent is every man in this scenario. The people you work with, the mailman, the guy at Starbucks making your coffee to your boss at the bank. Some have power and wealth, some have a good looks and a sense of humor, and some have a kind heart and sensibility. The fact is they are all created equal, with the same biological instinct to copulate.
"I was just borrowing a little friction from a stranger." – Dave Chappelle.
Clark was just a guy at the Daily Planet working his 9-5 who carried the burden of a huge secret. Not that he was Superman, but that he had the hots for a co-worker and didn't know what to do with that. Should he ask her out? Tell her she looks nice in that dress? Instead he just pushed down all his feelings like a gentleman in hopes that one day she might feel the same way.
This isn't Hollywood. This isn't the kind of jungle where you can just swing in and sweep someone off their feet. There's rules to follow and as men we have to do our best to separate ourselves from the apes. The only problem is that some of us are better at it than others.
Superman never made any money
For saving the world from Solomon Grundy
And sometimes I despair the world will never see another man like him…
Superman is the ultimate example of a man that all women want, and all men aspire be. A man who treats women with kindness and respect and requires no affirmation for doing so.
Hey Bob, Supe had a straight job
Even though he could have smashed through any bank in the United States
He had the strength, but he would not…
I love this lyric. It's symbolic of a man with all power in the world, who could use it to have sex with anyone, even Brock Lesnar if he wanted, but he would not. A super male who makes all the right choices to protect the women in his life.
Folks said his family were all dead
Their planet crumbled but Superman, he forced himself to carry on
forget Krypton, and keep going
We need to stop making excuses for our actions and have the strength to confront them.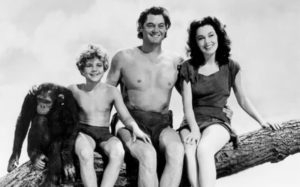 Tarzan was king of the jungle and Lord over all the apes
But he could hardly string together four words: "I Tarzan, You Jane."
There will always be corrupt men, just as there will always be corrupt women. I think we need to be careful not to condemn the innocent and have a responsibility to expose the guilty.
Sometimes when Supe was stopping crimes
I'll bet that he was tempted to just quit and turn his back on man
join Tarzan in the forest…
This lyric speaks to every man's struggle to suppress the urges that make him a man. It's the old saying that "good guys finish last". It's the draw to the dark side. I can only speak for myself when I say that being a good man is work. Men love women and that doesn't turn off. There will always be sexual ambiguity that exists between a man and a woman in any place in time. In fact there is a great scene in the movie "Beautiful Girls" that sums this up brilliantly;
"Look. The supermodel's a beautiful girl, Will. She can make you dizzy, like you've been drinking Jack all morning. She can make you feel high for the greatest commodity known to man – promise, the promise of a better day, the promise of a greater hope, the promise of a new tomorrow. This particular ore can be found in the gait of a beautiful girl – in her smile, in her soul, in the way she makes every rotten thing about life seem OK…A beautiful girl's all-powerful and that is as good as love."
Ironically there are only two things that can bring Superman to his knees. One is Kryptonite (a made up compound nobody can really comprehend because it only comes from a made up alien colony fictionally referred to as Krypton), and Lois Lane (a smart beautiful woman).
But he stayed in the city, and kept on changing clothes
In dirty old phonebooths till his work was through
And nothing to do but go on home…
There is a sexual oppression that "good" men face on a daily basis. It's been said that on average most males think about sex every 7 seconds. To suggest that women are powerless and that we live in a man's world might only be one perspective oppression. One that continues to see progress over the years as well. Men have very little clout when it comes to sexual pursuit. Of course I am generalizing here but if a woman wants to have sex, in most cases, she can just goes out and get some! In a black and white world based on sex and relationships women hold all the power. It's the kind of oppression that will never change, a gap that will never narrow.
The pursuit of sex drives men to seek out these positions of power that men in Hollywood are exploiting as sexual efficacy. To play devils advocate it's the same proverbial thumb that presses on my back to make sure I do my part as a married man to keep my wife happy and content, take out the garbage, and make dinner a few times a week. Happy wife, happy sex life.
When the #metoo movement first started flooding my Facebook page I copied the post and changed the "women" to "people". Some of my friends didn't like this much. I don't think this is a man vs woman thing at all. You would be naive to think that I have never gone out to eat with a woman and not be expected to pay for dinner just because I am a man. You would be naive to think that I am the only man to ever have a woman forcefully push my head "down there". In fact when I was a 19 year old privileged white male I passed out at a party and woke up naked in a girls bed who I was told had sex with me. That's RAPE right? Me writing #metoo on my Facebook page isn't taking anything away from women, it's embracing and applying it to all people – hell ya #ustoo.
So what's in it for old Superman? Why not join old Tarzan in the Jungle? Because we are better than that. So many of us are better than that. Let's all be better.
Superman, in all his symbolic glory, is a moral compass for all men to follow into the jungle at a time when women are standing among treetops, cupping their mouths and screaming for help – MEEEEEEeeeeeTOOOOOOooooo! And like animals hiding behind trees careful not to expose ourselves men and women will step out and unite to forge a path through this junglescape that leads straight to a better and utopian Metropolis.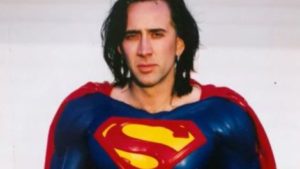 Man, what a great tune!
* "Superman's Song" was the first single of the Canadian folk-rock group Crash Test Dummies and came from their 1991 debut album The Ghosts That Haunt Me.