My parents came over and I got to see my dad without a mask on for the first time in about 3 months. Of course, we have been keeping our distance in the wake of Covid-19. My parents aren't as young as they used to be and I don't have to go too far to feel what it's like to be missing a parent.
My dad and I sat down and looked at some old photos I have on my computer. It was great to see him get excited about some of the family shots I have from back when he was young. There were a few of my Auntie Nancy and we talked about how much we miss her. She was a wild spirit, the second youngest of his siblings, and we all had a special connection with her.
This is my favorite. Apparently this is a Peever family vacation and it just so happens my Grandpa Vic used to travel with boxing gloves in his car (go figure). I imagine Nance was always eager to get the gloves on for a little mid-morning tilt!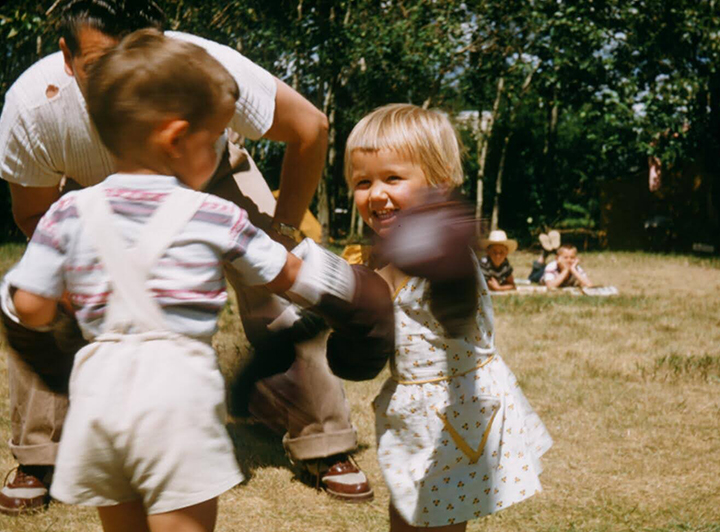 Things I love about this photo:
My Grandpa's shoes, damn those are sweet kicks.
The fact that he carries boxing gloves in his car.
I love how he is right into this action like he's scoring Tyson VS Holyfield.
My dad in the background watching like it's just another day at the Peever house.
The smile on Nancy's face throwing that hard left.
My dad said she mopped the floor with this kid.
Happy Father's day to all the great parent's out there.