Ask one and it's the summer of Pineapple and Bacon pizza. To the other, it's night binging BTVS (Buffy The Vampire Slayer) and going to bed later than dad. Either way, summer has changed for all of us and this year is rushing past in a blur.
Here is a little recap of what I can remember…
Canada Day at Joel's kicked the summer off as it usually does except this year there was no Lexi! She busted out of school a day early with Kaelyn on a trip to Regina. Gone are the days of our little Blueberry Girls cartwheeling and dancing around Massey park much to the enjoyment of our Windsor Park neighbours. It's all about the fireworks now and this year's display tasted just a little bit sweeter on the other side of Covid19. Plus we helped pay for them this year too!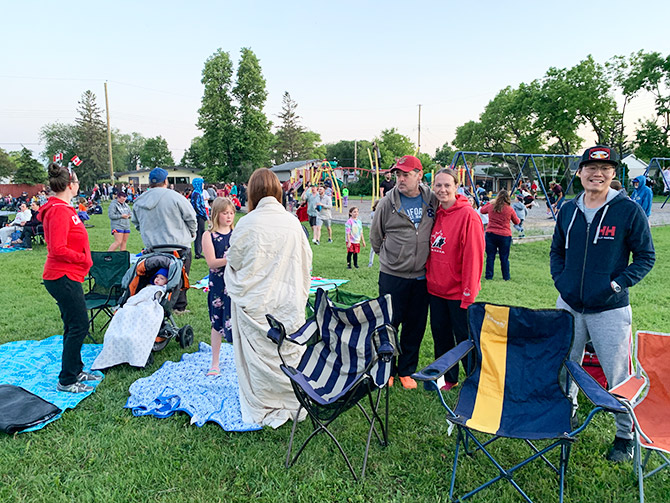 Next in July, I booked off a week for our annual trip to Blue Lake. Five families this year, 8 kids out, one neighbour child, and one Easton, who still counts as a Ratte kid in my books. The only Ratte kid this time sadly. Highlights this year include a rainy Tent City, Play Nine, Mandy's wings, sunset swimming, multiple bug zappers, an impromptu trip to Rushing River, boat rides with Uncle Paul, wrap slap, getting of the wood, Charski's 50th and of course the highly anticipated "Jiffy Off". Congratulations to Shannon "Forearms-on-fire" Peever who took home the honours.
This trip I look forward to all year. I don't care if I have to sleep on the ground for 6 nights, or if the bathrooms are always closed, or if the bugs are eating my legs to the bone in the first 10 minutes of set-up. It's the people who make it great. Some of the best people.
Home for a week of BTVS and then Shan took the girls to Toronto to visit her mom and Pad for a couple of weeks. This trip wasn't in the books for me and to be completely honest I was looking forward to some quiet time at home. Just me, the dogs, and time. It took about 3 days and a few pictures sent my way before I was really missing my family. Of course, they had a blast and Gerrie and Pad went all out to show the girls all over Toronto and the surrounding area. They went to Ottawa to see family, and Collingwood to see Anne & Bill, before rounding out the trip at Casa Quint.
It was really cool to see Pad hitting all the rides with Lexi at Canada's Wonderland. It should have been me but I thought it was pretty cool how much he seemed to embrace their visit. Two weeks is a long time to host people in your home and show them around town. Hearing about the little surprises he had lined up for them each day made them feel so welcome and at home. I am sure having Gerrie there helped a little too!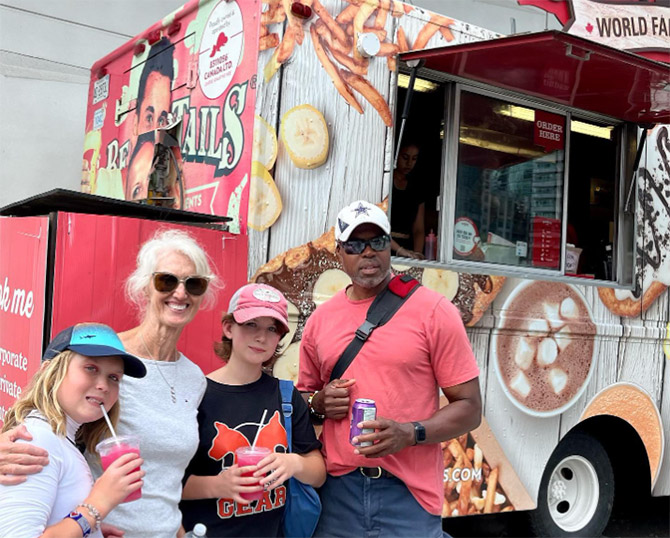 What about me you ask? Well, Paul was able to come in on the weekend and we feasted with Joel, Al, Puncher, and Brey at Carnaval. We hit a few pubs, and had some late-night nachos…you know the drill! I got some chores done, saw the dentist, and all that fun stuff.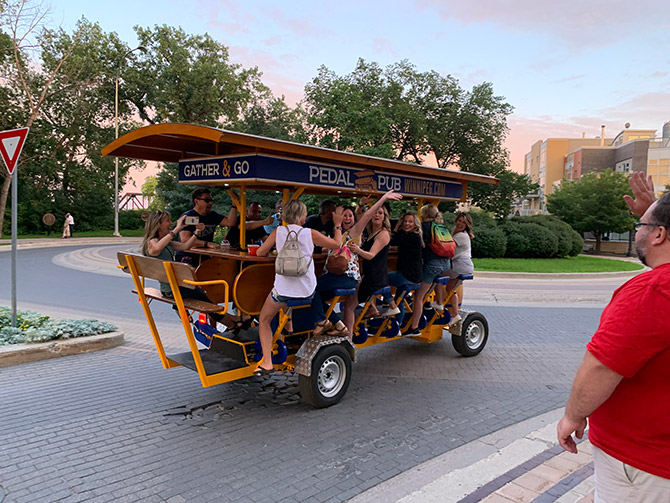 Regardless I am glad to have them home or had them home. Home for a week and now off to Echo Bay for some Spicy Banditos weekend at Pat and Carla's. Little travellers this summer. When they get home Shan is back to work and it's only two weeks before school starts.
Hardly any top-down days left.
– insert photo of Jeep here –