Obviously, my NY resolution is to write more. Also, yoga. I need more flexibility in my life.
In 2022 I moved peever.org over to a new secure host because I had all kinds of issues with GoDaddy and vowed I would write more. The end result was 3 posts. The positive spin on that is in 2023 I really only need 4 posts to achieve my new goal.
For my mental and physical health this year my intention is to take up yoga. Not any of that extreme hot yoga but the kind where you get down to your underwear in the basement and do some Yoga with Adriene.
Back in October, I suffered a hamstring injury playing hockey and it was a nothing play. I was just skating backward trying to keep the puck inside the blueline and "POP". The guys had to push me off the ice and roll me out of the gate. Some yoga will prevent some of these injuries, and I think making some time in the evening or a Saturday morning will be good for mental health too.
I was all healed up just in time for the Hockey Helps the Homeless tournament in December. This would be our second year as a team and for me, it was a little harder to raise the money. Timmy G and Bry did an amazing job putting on a fundraiser and without them, I may not have made it! Once again the tournament was top-notch. We drafted Russ Romaniuk this year and he proved to be a class act on and off the ice. Unlike Garbutt who was out there playing like he was hoping to get another chance to play with the Ducks. Once again we won best dressing room.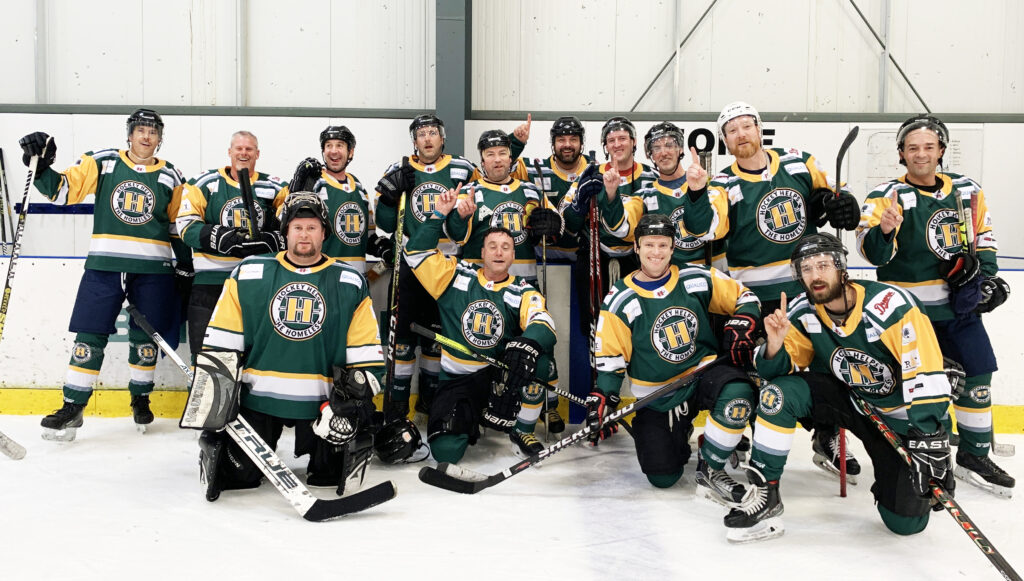 Next thing you know it's Christmas and WTF, we are all healthy! Last year I spent 10 days in the basement over Christmas with the "vid" and watched the kids open gifts from a distance. This year it was nice to have some normalcy over the holidays. It was nice to get my mom over for dinner and around the kids as well without worrying about her getting sick from us.
NYE we ordered up some 4 Seasons (damn the ginger beef is good) and spent the evening with the Grants and Morrisons. Fun Shan got some games going, we watched some hockey, had a few slurpees. Again, it was nice just to be together and have the kids together.
Lexi and Ashlyn head back to school on Thursday for 2 days. Ashlyn is into horseback riding and Lexi will be starting Volleyball later this month. Lexi is still playing soccer as well so we are busy during the week with activities and such.
I will do better with updates in 2023 so that I am less overwhelmed with summarizing an entire Peever year. It hardly does it justice.